Categories
Casting Rods
Fishing Poles
Flyfishing Rods
Guides
Jerkbait Rods
Perch- & Dropshot Rods
Sea Fishing Rods
Specimen Rods
Spinning Rods
Travel Rods
Trolling Rods
Vertical Rods
Rod length
5' (153 - 182cm)
6' (183 - 213cm)
7' (213 - 243cm)
8' (243 - 274cm)
9' (274 - 304cm)
10' (305 - 334cm)
11' (335 - 365cm)
12' (366 - 395cm)
13' (396 - 426cm)
14' (427 - 456cm)
15' (457 - 487cm)
16' (488 - 511cm)
0 ft ( 0 - 150cm)
10 - 10'11'' (305 - 334cm)
9 - 9'11'' (274 - 304cm)
Rod pieces
1-Piece
2-Piece
2-delat
3-Piece
3-delat
4-Piece
5-Piece
6-Piece
7-Piece
Odelat
Telescopic
Brand
13 Fishing
Abu Garcia
Accurate
BFT - Big Fish Tackle
Berkley
Bios
Bite of Bleak
Centaur
D.A.M
Daiwa
Darts
Dragon
Drennan
Eastfield Lures
Effzet
FKP-Gear
Fladen
Fox
Fox Rage
Gator
Greys
Guideline
Gunki
Hardy
Hurricane
IFISH
Illex
LMAB
ORVIS
Okuma
PENN
Pezon & Michel
Prologic
RenzStein
Ron Thompson
Rovex
SHIMANO
Sage
Savage Gear
Scierra
Scott
Sensas
Shakespeare
Spro
Starbaits
SvartZonker
Söder Sportfiske
Söder Tackle
Vision
Westin Fishing
Wolfcreek Lures
Rods
The constant flow of new fishing methods and associated rods can be confusing, that is why we have divided it into categories. If you're still not sure about what you're supposed to look for, or if you don't find what you're looking for, please let us know, perhaps it's something we can order for you. Please contact the store if you have any questions and we will gladly help you along the way!
Show more
Show less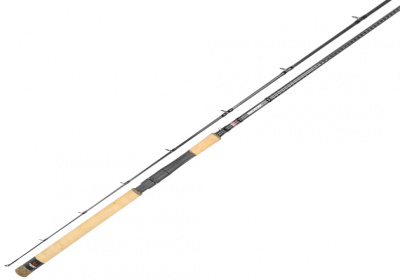 Grim Reaper Pitch Black 9' 110g Haspel
Updated design of our popular Grim Reaper rods. We welcome Pitch Black!