STAFF
We at Söder Sportfiske & Sportfishtackle.com are all passionate about sportfishing. We fish a lot and have a good knowledge of everything that happens in the industry. We always try to stay one step ahead and recruit only the best in the segment. Söder is an incredibly close-knit team of about 40 employees who enjoy working together and have fun at work. Customer service is something we take very seriously and strive to be the store with 100% satisfied customers. 
MANAGEMENT


Viktor Gullbrand
CEO

Viktor Gullbrand is CEO of Söder Sportfiske. He has a solid background in e-commerce in management positions and is an angler of class! Viktor has a passion for pike fishing and fishes a lot in the Norrköping archipelago!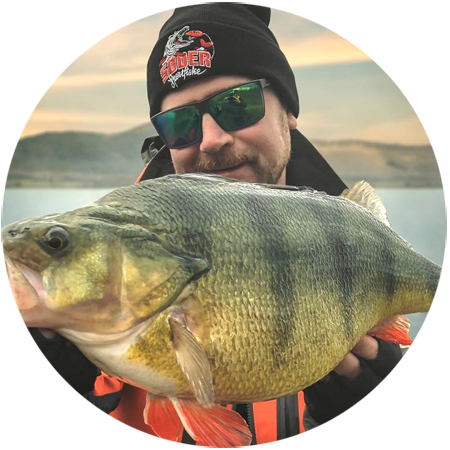 Nicklas Jonsson
Product & Marketing Manager

Nicklas is one of the owners of Söder Sportfiske and together with Henrik he is responsible for assortment, purchasing, marketing and our own brands. We are always on the lookout for new, unique and quality sportfishing products to add to our range. Nicklas great passion in life is sport fishing and has been fishing since an early age. Preferably pike or perch but is an omnivore and does everything from sea fishing, vertical to angling. When spinning he has caught several 11+ pike with 13,78 kg in the top, perch of 2620g and Zander of 7015g. Nicklas has also landed big cod (19+), nice seabass (16+), striped marlins (80+), Salifish, Rooster fish, big catfish and big halibut (154cm).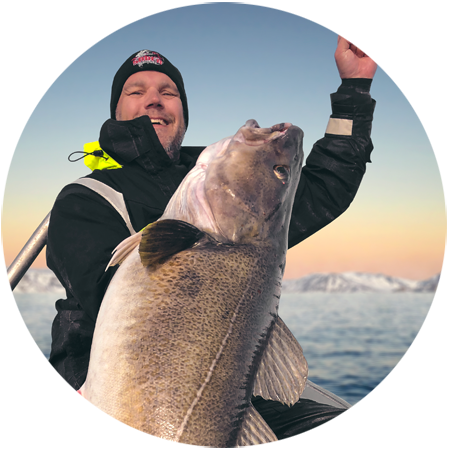 Henrik Sandahl
Purchasing Manager

Henrik is one of the owners of Söder Sportfiske and together with Nicklas he is responsible for assortment, purchasing, marketing and our own brands. Few people in Sweden have the fishing experience that Henrik has. Henrik also has many years of experience as a successful sportfishing guide. Henrik is also one of Sweden's most skilled competition anglers with many podium finishes. Examples of catches and competition results: 15 pike over 12kg of which the largest is 17.15kg (131cm), 9 salmon over 14kg (top 26.32kg) 22 pike over 5kg (top over 10kg). Carp 16,8kg, Lake salmon 10,26kg, Lake trout 7,4kg, Cod 23,5kg, Blue marlin 230kg, Sailfish 30kg mm and many different met species over big fish registration. 1st Team SM pike 2010 and 2011 + 2nd SM pike team 2009, 1st Salmon Cup, 1st + 2nd + 2nd Trexgäddan, 1st Gålö Trout Cup, 1st Pike Challenge, 1st Fryken (C&R class) and ranked 1st in Värtan Cup 2010.



Erik Nordén
CFO

Erik is a real expert in everything to do with finances and has overall responsibility for all finances related to Söder Sportfiske. With his roots in northern Sweden, he is not afraid of a big fish when he sees one! He fishes all species with excellence but holds Norway fishing and fishing for pike closest to his heart!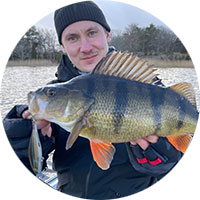 Alexander Knutsson
E-commerce Manager

Alexander works as an e-commerce manager here with us. With a solid background in e-commerce combined with a passionate interest in everything that swims under the surface, he is a match made in heaven at Sportfishtackle. When it comes to fishing, he's tried his hand at everything from dry fly fishing in glistening Jämtland streams to angling with bread in the Småland hinterland. Loves fishing and even fishing when it's not bite. 
STORE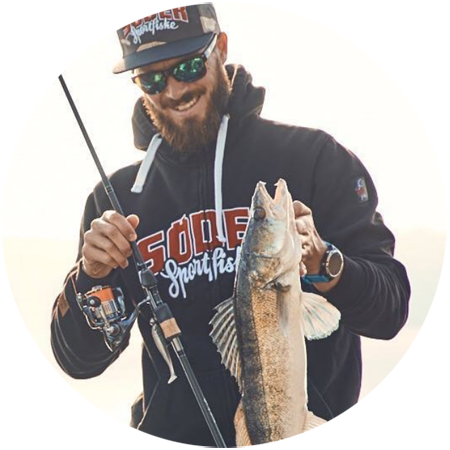 David Frisk
Store Manager

David has many years of experience in the sport fishing industry and of course he is passionate about fishing and the outdoors. Fishing for perch and zander is closest to David's heart and he is a very good jig and vertical fisherman. Great interest in marine electronics and outdoor clothing. On the list of achievements are many perch over kilos with a peak of just over 50 cm. Several nice zander have also been seen inside the boat. Pike over 10 kg are also on the list. We are incredibly happy to have had David join us. 


PRO STAFF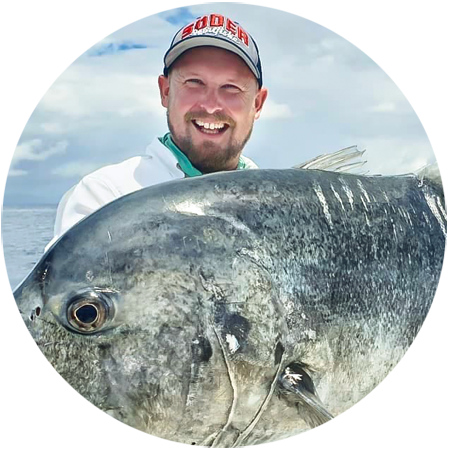 Petter Eriksson
Söder Pro Staff

Petter Eriksson is a passionate predator fisherman from southern Stockholm. He has been fishing since childhood and later studied at the Sportfiskeakademin in Forshaga where he gained in-depth knowledge of fish life and biology as well as most sport fishing methods. Nowadays, modern predator fishing accounts for the majority of his fishing. Pike, Perch, Zander but also trolling for migratory salmon have been the targets and occupied in recent years. Trying to shift species and methods according to the season and conditions has been a recipe for success. Targeting big fish has been motivating and it has certainly paid off in most unparalleled catches. Petter usually starts the year spinning for Pike and Perch and later switches to pelagic vertical searching for Zander. When that's over, migratory salmon come to Landsort. The whole of Sweden is the playing field and travelling far in pursuit of trophy fish is no obstacle. Even trips abroad such as Holland, Spain, Ireland, Panama have been enjoyed and plans are constantly being forged for destinations where new things can be learned and big fish of all species swim. According to Petter, using electronics in a way that helps you locate and catch fish is incredibly exciting and evolving. Catches to remember are pelagic spin-caught Pike at 12,800g, jig-caught Perch 2,850g, pelagic vertical-caught Walleye 9,460g, spin-caught Sea Trout 8,250g and trolled Salmon at 20,150g.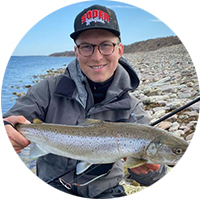 Erik Petersson
Söder Pro Staff

Erik has been fishing since he was a child and has always had specimen angling close to his heart. Erik has an impressive track record. Over the past year he has focused on predator fishing and has a preference for perch and pike. Erik has 17 perch over 2 kg with a peak of 2520g and 11 pike over 10 kg with a peak of 15.7kg. He has also managed to catch salmon of 23 kilos. Erik will be a fantastic addition to the development and test fishing of new Söder products. Expect to see more of Erik going forward, both in the TV box and here on our social media. A warm welcome!